Examples of specific installations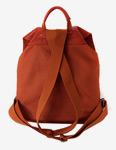 Equipped with certified seals according to the EC 1935/2004 and/or F.D.A and/or the U.S.P., the doors and hatches from A.I.S® can also be fitted with the following options:

A safety grid for aseptic environments.
A seal disbandment system (Machine Directive), SY.M.O-2®, after the manholes installation on the production site, even in clean rooms.
Assistance for opening with a mechanical spring (Machine Directive) A.RE.M ® or A.RE.M-2®
A sight glasses (according to the DIN standard or SMS, Na-Connect) with or without lighting.…

For all its equipment, A.I.S®, in addition to the legal and compulsory documentation, provides on request any material certificate in compliance with the standard concerned, 3.1, 2.2, ATEX, or FDA according to the 21 CFR 177.2600 or 1550, and also certification according to the U.S.P. 26 Class VI.